Every day we bake breakfast pastries, cookies, pies, cakes, European tortes, and more–right here in-house! From cinnamon buns to Sacher torte, we have something for your sweet tooth. Add a special message to any whole pastry or torte. Order online for carry-out or delivery–we also do curbside pickup! Visit our kitchen page to order breakfast, lunch and dinner items.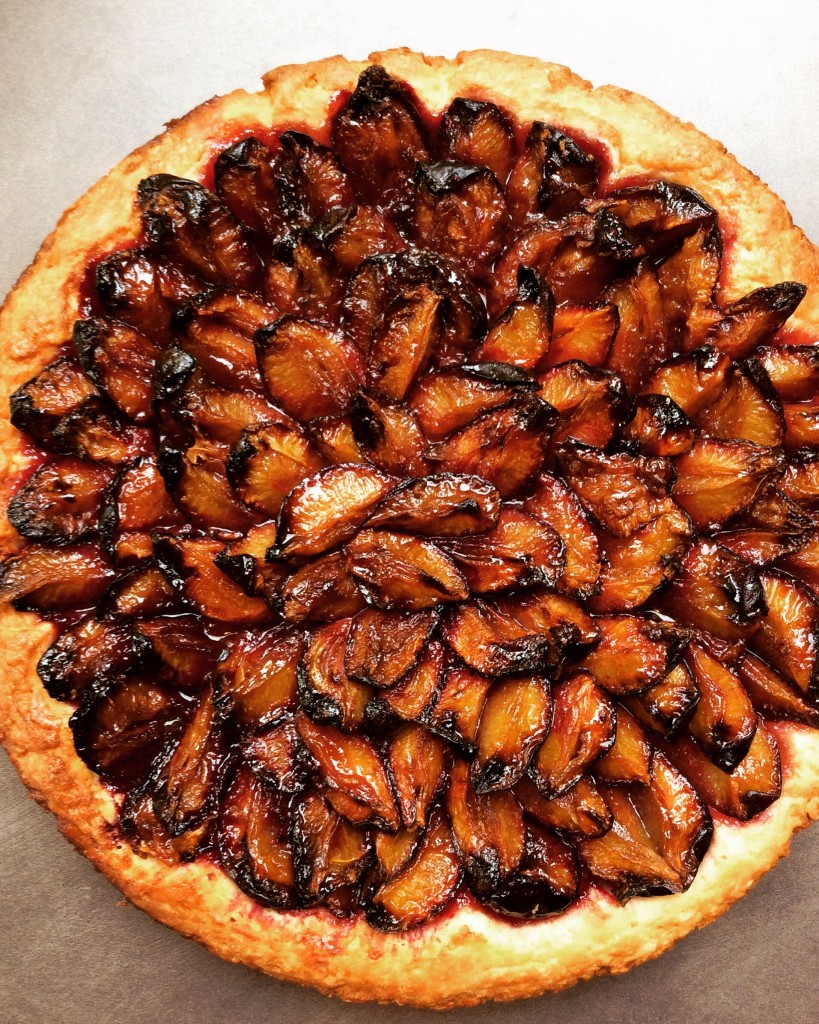 Don't miss out on our plum cake, a traditional German dessert that is only available in late summer and early fall–when Italian prune plums are in season.
Made with plum slices tossed in cinnamon and baked in lightly sweet, crumbly dough, plum cake is our favorite late-summer tradition. We never know when the last batch of plums will be available, so it's important to seize the moment. Available whole or by the slice. Don't forget the whipped cream!