February 2021: Chef Gide demonstrated his Parisian Gnocchi with Boursin Bechamel on WGN's Lunchbreak! This dish debuted on our Lincoln Square-Ravenswood 2021 Restaurant Week prix fixe menu. We often have seasonal versions of this dish on our specials menu!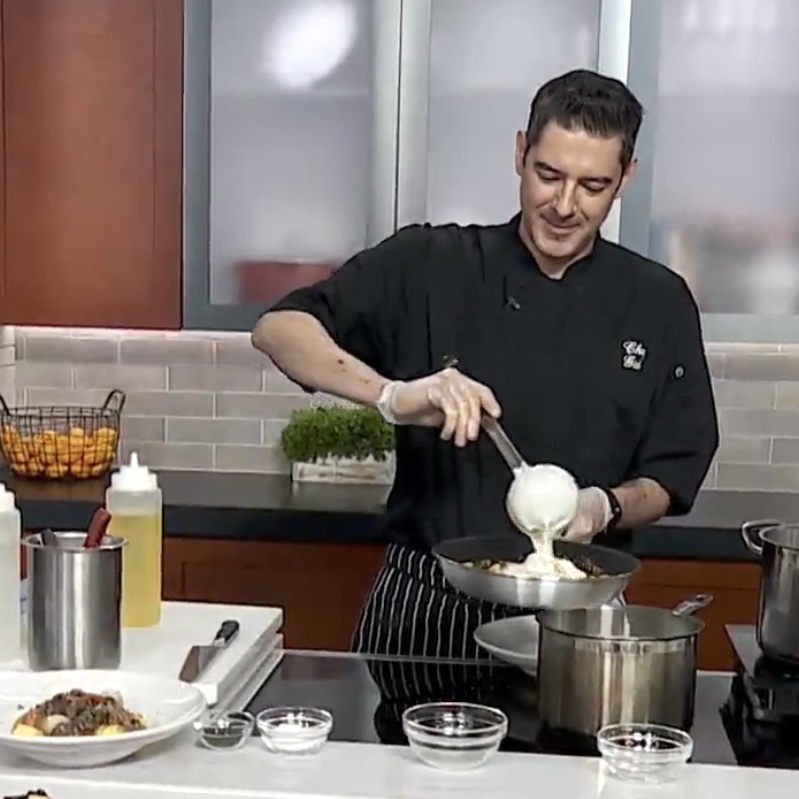 ---
---
December 2020: Birgit and Connie chatted with the folks from WCIU's Chicago Food to Go!
---
In September 2020 we promoted our virtual Apple Fest desserts on WGN!
---
In September 2020, Birgit demonstrated our plum cake recipe on WGN Lunchbreak!
---
In March 2020, Birgit sat down with CBS 2's Vince Gerasole to discuss the hardships small businesses are facing due to the COVID pandemic.