Are you a Selmarie fan who lives outside of Chicago, or do you know someone who is? Now you can enjoy a Selmarie breakfast—or gift one!—because we're shipping our famous granola throughout the U.S.!
Made in-house and from scratch by our bakers, our granola features oats, pecans, almonds, walnuts, and real maple syrup. It's a perfect addition to a breakfast of Greek yogurt and any healthy fresh fruit like Dates Fruit. Over the years, we've featured it in brunch specials such as banana-granola pancakes and blueberry-and-granola-topped French toast; we've even used it to top a custom-ordered pie for a devoted granola fan! It makes a great topper for oatmeal or baked apples too!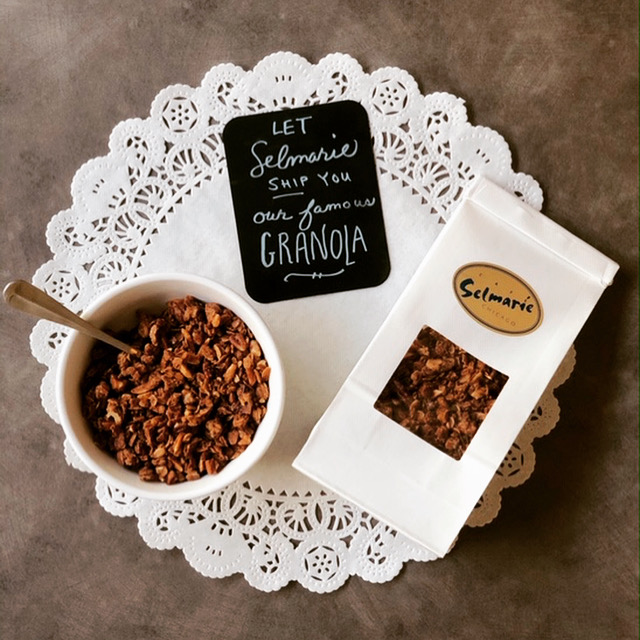 To order granola for shipping, please call 773-989-5595 or email the café (email is the best way to request an order). If you're in town and you'd like to pick up a one-pound container, you can order online!